Askan Erämajat

Auhon lomaranta

Camping Puolanka

Hotel Paljakka

Naturepoint  Paljakka

Paljakan karavaanialue

Paljakan loma-asunnot

Pororajan majoitus

Safari Hotelli Paljakka
Camping Vonkka
Camping Vonkka is in a beautiful location in Hyrynsalmi. Services at the campsite inlude cottage rental, a caravan and tent area with ancillary services. 
Contact:
Hallantie 6, 89400 Hyrynsalmi
+358 40 705 5723
info@campingvonkka.fi
Web page: www.campingvonkka.fi

Vuoriniemen kämppä
Participant of the Kainuu Orienteering Week, do you want to stay by the lake Hyrynjärvi and in the Vuoriniemi's cabin to have a private beach and sauna on the lake's shore.
Check out and book directly from the owner or through Lomarengas.
Contact:
Vuoriniementie 12, 89400 Hyrynsalmi
+358 40 077 1222
tapani.kaartinen@opintiet.fi
Web page: www.lomarengas.fi/en/cottages/hyrynsalmi-vuoriniemen-kamppa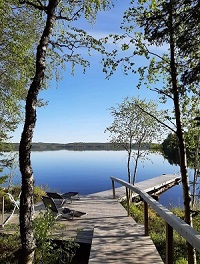 Kemppaalan maatilalomat

Tololan lomat

Ukkohallan lomakeskus
SUOMUSSALMI
Loma-Hossa

Hossan lomakeskus

Hossan retkeilykeskus (luontokeskus)

Kangasjoki camping

Kiannan kelkka- ja kalaetappi

Kurimon Majatalo

Kylpylähotelli Kiannon Kuohut

Matkustajakoti Kuutamo

Ämmän hotelli

Ämmänsaaren työväentalo
PALTAMO AND KONTIOMÄKI 
Camp Puikkokoski

Jättiläisenmaa

Kainuun Opisto

Kontion Tallit avoin yhtiö

Leino-Loma

Paltamon Sydän

Oulujärven Kultapallo-lomat
KAJAANI
Impilinna

Kajaani Cottages Kainuun Meri

Kartanohotelli Karolineburg

Kesäkoti Invala

Lomakoti Koivuranta

Onnelan Matkailumaatila

Rauhan Majatalo

Scandic Kajanus
SOTKAMO
Break Sokos Hotel Vuokatti
Contact:
Kidekuja 2, 88610 Vuokatti
010 783 1000
Web page: Sokos Hotels | Vuokatti | hotelli, hotellit | huonevaraus | hotellitarjous | kokous | hiihto - sokoshotels.fi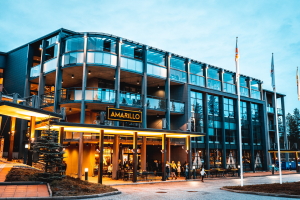 Vuokatti Sport
Check out the KOW discount from here and use the code "KRV" to get the discount.
Reservations through Vuokatti Sport sales service using the offer code "KRV".
Contact:
Opistontie 4, 88610 Vuokatti
08 6191 500
myyntipalvelu@vuokattisport.fi
Web page: www.vuokattisport.fi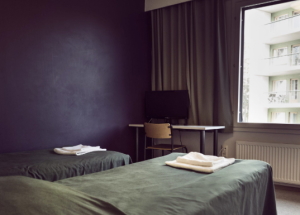 Holiday Club Katinkulta

Hotelli Tulikettu

Hotelli Vuokatti & Suites

Jaakkolan lomamökit

KaisanKulma

Kolazko Apartments

Kylätalo Heinis

Loma Rinteelä

Loma-Perkkiö

Maanselän etappi

Naapurivaaran Lomakeskus

Niemelän lomamökit

Pikkujormanen

Pitkäniemen Lomamökit

Vaaran loma-asunnot

Vuokatinranta

Vuokatin Aateli

Vuokatticottage

Vuokatinmaa Loma-asunnot

Vuokatti Travel
KUHMO
Boreal Wild Brown Bear

Hotelli Kainuu

Hotelli Kalevala

Hyvinvointi Sampo

Kalevala Experience

Kiekinkosken Lomamökit

Lentiiran lomakylä

Lentuankosken leirintäalue-camping

Lentuvat

Lomarengas oy

Matkakoti Parkki

Matkustajakoti Uljaska

Myllylän Torppa

Myllyniemi Caravan

Pykälä

Salmelan mökit

Taiga Spirit

Tulijärven Tuvat

Wanhan Majurin Majatalo