KAINUU ORIENTEERING WEEK 2024
ORIENTEERING MAP
Scale 1:10 000 and 1:7500 is used in older age categories. In H/D21E by following the seperate EOC/WUOC qualification race instructions.
Check the scales used in the different categories on our competition invitation page. Scales have been confirmed for all series on November 8, 2023.
Colour printout 6/2024. Maps are in plastic cover. Mapping: Mapline Oy / Pasi Jokelainen.
ORIENTEERING TERRAIN
The magical terrains of Joutenlampi, combined with the accommodation possibilities of Kajaani and Vuokatti, is one of the best combinations for the event venue of Kainuu Orienteering Week. The last time Kainuu O Week was at Joutenlampi in 2012.
The Joutenlampi area is Finland's most extensive moor terrain on orienteering maps. The fast-moving moor terrain and its curvy lines of ridges and depressions are the dream of many orienteers. There are so many variations of altitudes that even the deepest depressions affect route choices.
The trail and paths in the nearby area and the ridges between the ponds offer safe terrain for children and beginners. The terrain gets more difficult the further you go from the Competition Centre. On the longest courses, the open moor terrain sometimes changes to denser seedlings and juniper bushes. When the Competition Center is almost in the middle of the area, there is enough new orienteering terrain for each stage.
OPEN COURSES MAP SAMPLES
Here are some map and track samples for upcoming Kainuu O Week's open courses (recreational orienteering). More track samples can be found from open courses info website.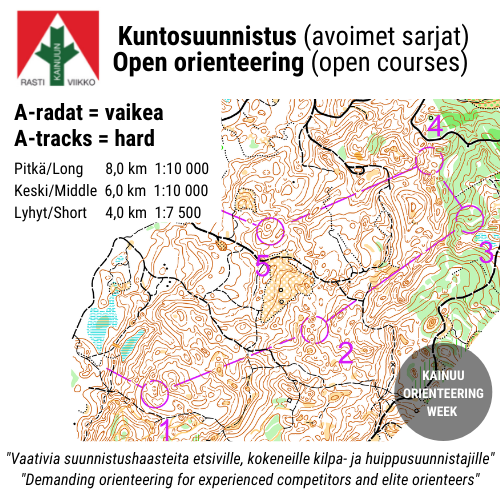 Map: Kainuu Orienteering Week 2012 / Joutenlampi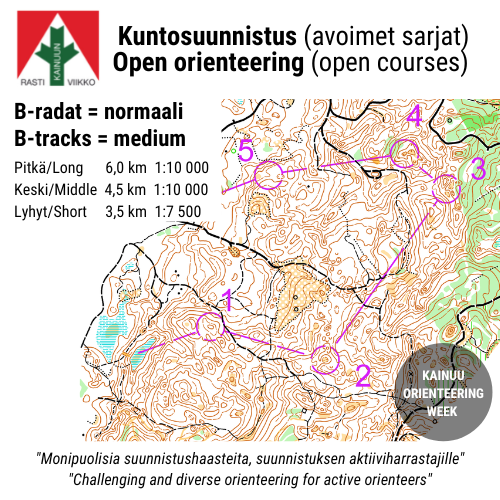 Map: Kainuu Orienteering Week 2012 / Joutenlampi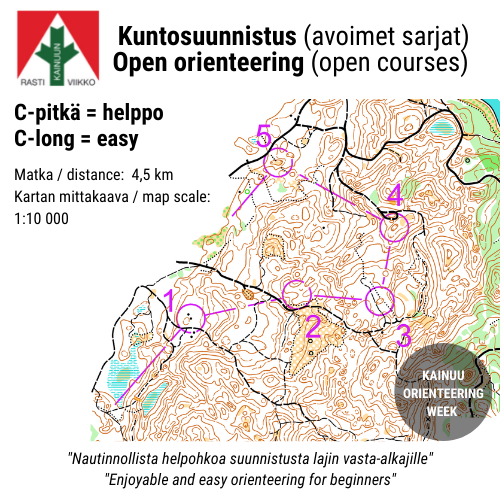 Map: Kainuu Orienteering Week 2012 / Joutenlampi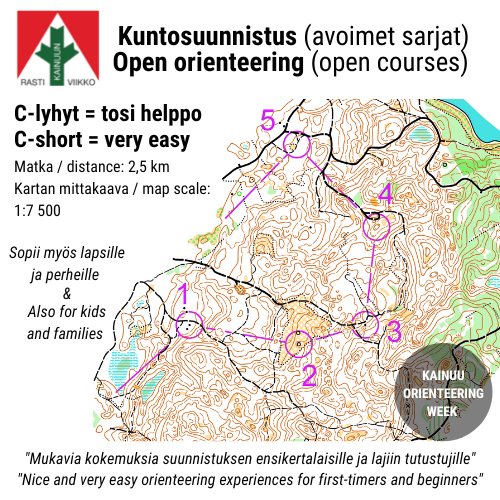 Map: Kainuu Orienteering Week 2012 / Joutenlampi