Accommodation in Kuhmo and nearby areas
During the Kainuu Orienteering Week, you can stay overnight in a cottage, holiday apartment, hotel, private house, row house apartment, block house apartment, dormitory, campsite in a camper or caravan. There are many levels of accommodation for different needs.
In addition to Kuhmo, accommodation options can be found in the nearby areas, e.g. Nurmes's accommodation facilities are located approximately 55 km from the competition center and Sotkamo's accommodation facilities are approximately 80 km away.
Summer 2023 accommodation options
We find out the need for floor accommodation
We are surveying the need for floor accommodation in Kuhmo Kainuu Orienteering Week for 2-7 July 2023 with a survey. Floor accommodation will be arranged if there is enough willingness. The response time for the survey has been  extended until February 28, 2023, after which we will make a decision on the implementation of floor accommodation. We will inform survey respondents during week 9 whether the floor accommodation will take place. Through the following survey, you can indicate your willingness to book floor accommodation.
Survey about the need for floor accommodation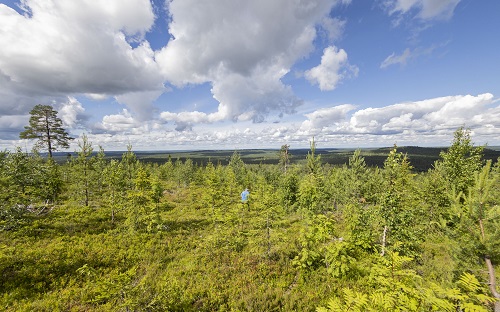 Photo: Kauko Keränen