54. Kainuu Orienteering Week thanks everyone - see you in Kuhmo 2023!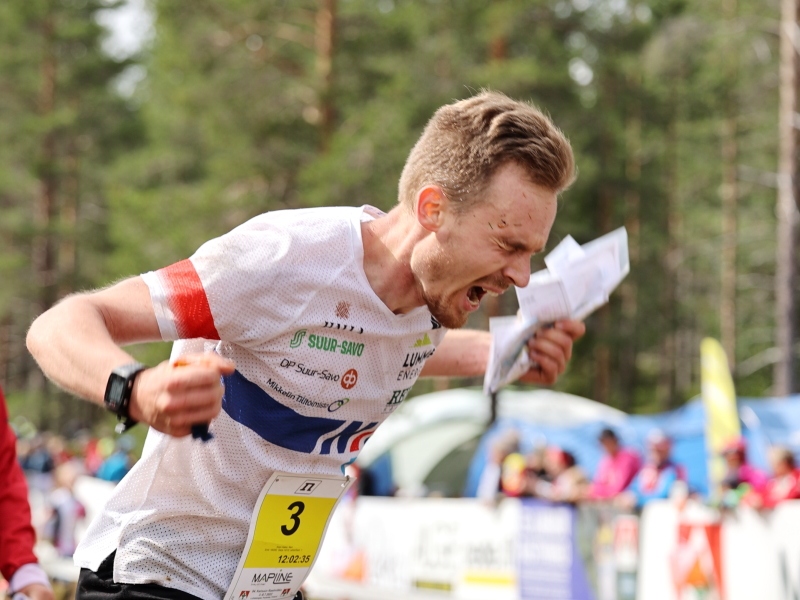 Aleksi Sopo the overall winner in H21E category at the finish line in the 54th Kainuu Orienteering Week on 8th July 2022 (Photo: Touho Häkkinen)
Kainuu Orienteering Week 3.-8.7.2022 Luhtakangas, Puolanka, Finland - thanks all the participants, volunteers, landowners, partners and all stakeholders who were involved in making the 54th time this great orienteering event in Kainuu!
The event gathered more than 4,000 different person in Kainuu and Puolanka for a week, and thus the number of visitors for the entire week exceeded the 24,000 visitors mark.
A total of 2,612 orienteers participated in the 54th Kainuu Orienteering Week:
- 1494 orienteers for competition categories
- 1118 separate orienteers for open courses (recreational orienteering)
In open courses, 2769 orienteering performances were done throughout the week.
In addition to the orienteers, there were around 1,000 spectators.
In addition, 250 MTB orienteers and about 150 spectators participated in the 1st Kainuu MTBO Week.
About 700 orienteering performances were done during the week on the sprint orienteering and in the rastiralli adventure track.
This is a good time to look forward for 2023. See you next year in the amazing, legendary and unique KOW terrains in Jämäsvaara, Kuhmo, Finland!