Kainuu O-Week gift card
Open courses
59,00 €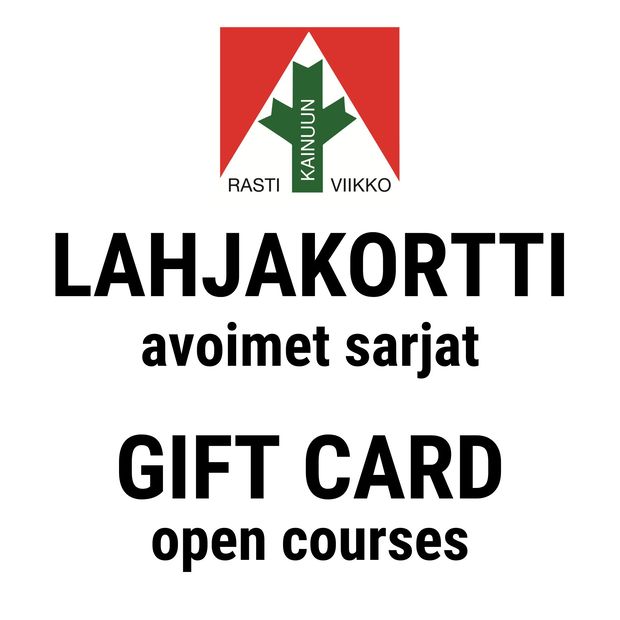 Participation in the open courses (recreational orienteering) in the Kainuu Orienteering Week 30.6.-5.7.2024.
This gift card entitles one (1) person to participate in the open courses (recreational orientation) of Kainuu Orienteering Week for the whole week. Participation includes four orienteering days during the orienteering week. The gift card does not include possible additional services, e.g. emit card rent.
Orienteering experiences are offered by the amazing terrains of Kajaani Joutenlampi. The recipient of the gift can choose a course that suits their skill level: A-long, A-middle, A-short, B-long, B-middle, B-short, C-long or C-short.
The gift card is event-specific and is valid until July 5, 2024. We do not exchange gift cards for money, and we do not replace unused and/or expired gift cards.
If you want the recipient's name on the gift card, please state it in the order's additional information when placing the order.
We will send the Gift Cards to the e-mail specified in the order within 1-3 business days.
More information recreational orienteering: https://www.rastiviikko.fi/en/2024/open-courses-info
Note. The gift card can be ordered from the webshop, even though the notice says "In Stock 0 pcs".