Bus ticket 2024, week
Adult
20,00 €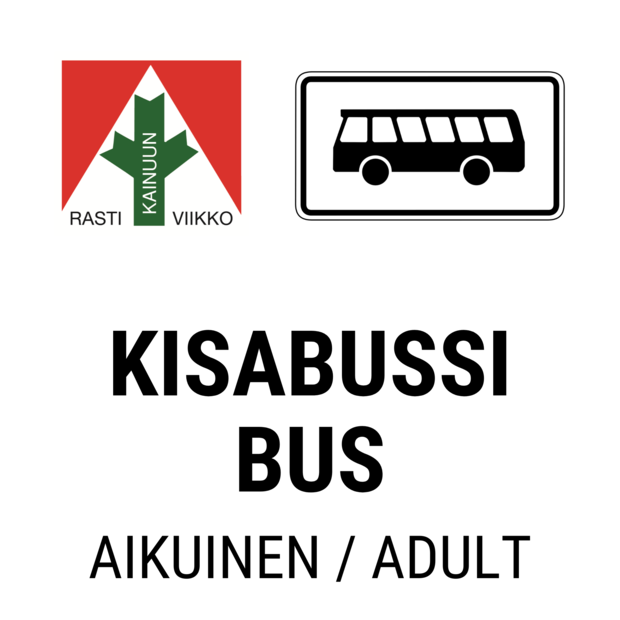 The bus transport runs to both from the center of Kajaani to the competition centre. Bus transportation will be arranged every comptetition day. The week ticket is valid throughout during the event.
See competition bus routes and timetables on our website here.
Note. The bus ticket can be  ordered from the webshop, even though the notice says "In Stock 0 pcs".