KAINUU ORIENTEERING WEEK 2024
Restaurant and café
Diverse restaurant and café services are available in the Kainuu Orienteering Week Competition Centre.
Lunch restaurant Rasti-ravintola
Serves a tasty and healthy home made style lunch during the whole week.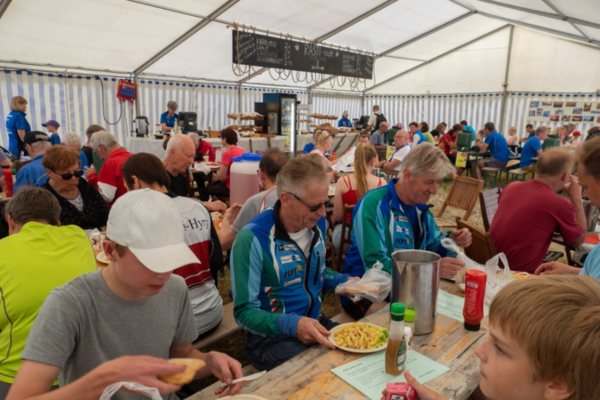 Soup of the day - restaurant Soppatykki
Serves some lovely summer soups.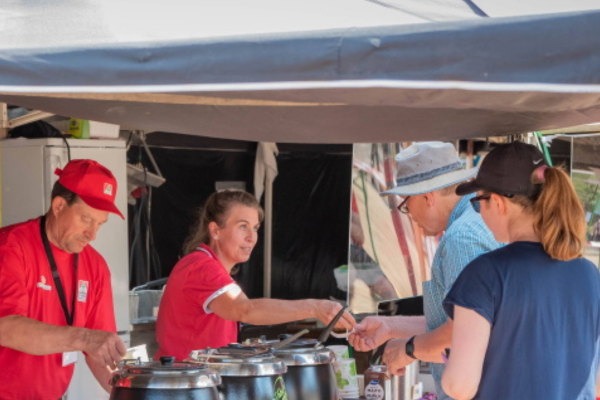 From the Grill
Hot sausages and other delicious barbecued foods such as fried vendace.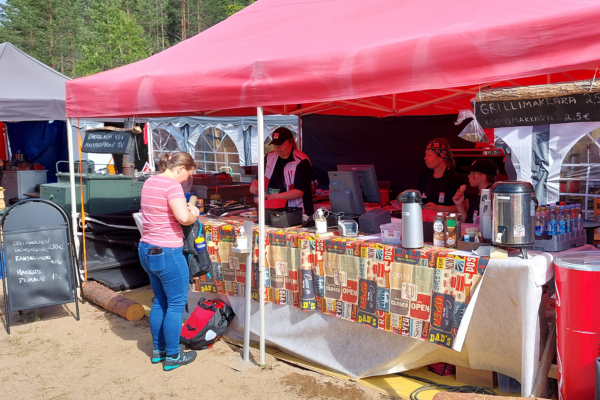 Sweet Treats of Herkkupiste
Waffles and/or crepes with strawberry jam and whipped cream, and other delicacies.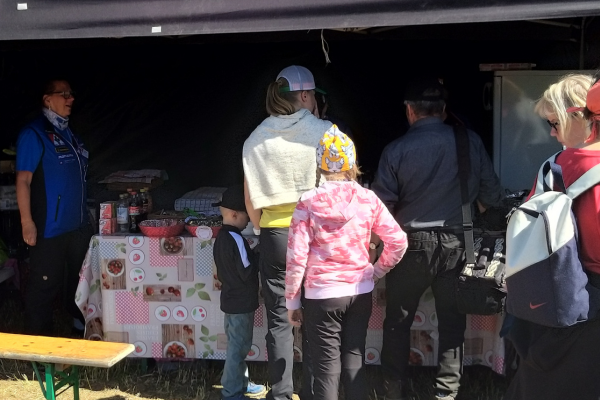 Caféterian Rasti-café
Step into our cosy café and smell the fresh sweet buns. Taste the local pastries and traditional delicacies, or try the delightful raspberry gateaus, rhubarb and gooseberry pies and mixed berry and apple pies. We also serve fruits, yoghurt and soft drinks.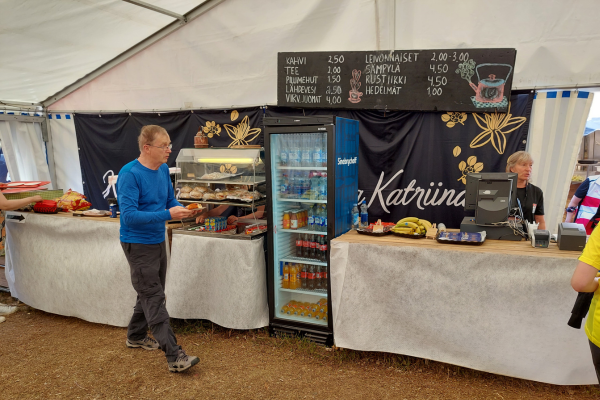 Ice-Cream and Soft Ice kiosk
We have all the lovely summer flavours and enjoy our wibe selection of soft ice-creams.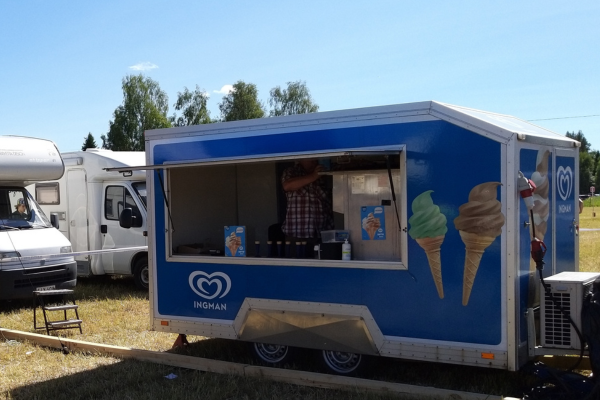 KOW-shop
A completely new selection of different delicacies and a few surprises are available.
In the KOW shop you can also find delicious and traditional Finnish metric licorice (metrilaku).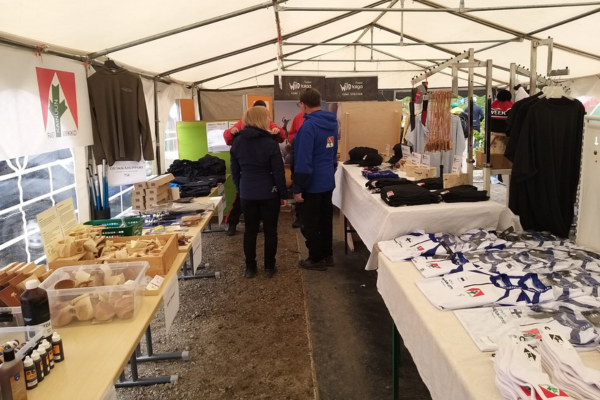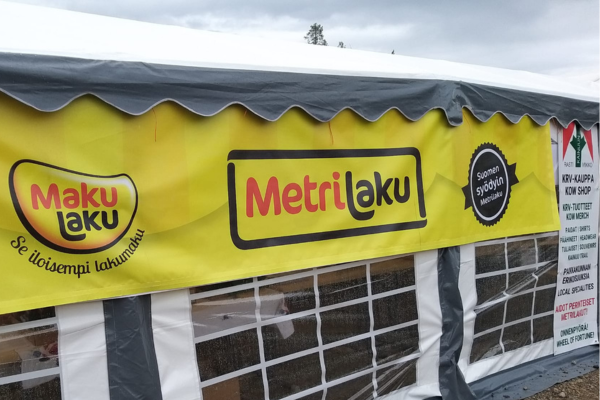 Come and enjoy the restaurant services of the Kainuu Orienteering Week!