KAINUU ORIENTEERING WEEK 2024
Entry instructions
Kainuu Orienteering Week 30.6.-5.7.2024 registration for the competition categories and open courses (recreational orienteering) is open. 
1) Entry and registration into Kainuu O-Week competition categories
Sign up for Kainuu Orienteering Week competition categories from here
All entries into Kainuu O-Week competition categories must be made before 31.5.2024 12.00 pm.

Late-entries must be made before 10.6.2024 at 12.00 pm

Entry periods are as follows:

1st period by 30.11.2023
2nd period by 29.2.2024
3rd period by 31.5.2024
Late-entry by 10.6.2024
Instructions for entry and registration:
Read first the instructions for using the IRMA-service here.
Login  to IRMA-service
Pick the right competition from the competition calendar
Enter to competition 55. Kainuun Rastiviikko (Kainuu Orienteering Week)


Note! Participation fee must be paid (by credit-card etc.) instantly when making the entry
Entry is not possible in IRMA-service if you do not pay the participation fee at the same time.

Please read the terms of cancellations and changes before registering
OR

2) By email to info@rastiviikko.fi
If entry is made by email the following information must be informed:
Name
Year of birth
Emit-card number
Country
Category
Competition days (1,2,3,4)
When entry is made correctly via email (to info@rastiviikko.fi ), competition office will send an invoice for paying of the participation fee. Entry is valid and registered to IRMA-service when the invoice is paid.

Remember to take care of your insurance coverage.

If you have any problems in entry/registration contact info@rastiviikko.fi

Details of registration and entered/registered competitors are shown at IRMA-service.

By registrating to the event I accept the event´s Privacy Policy documens: event register Privacy Notice and marketing register Privacy Notice.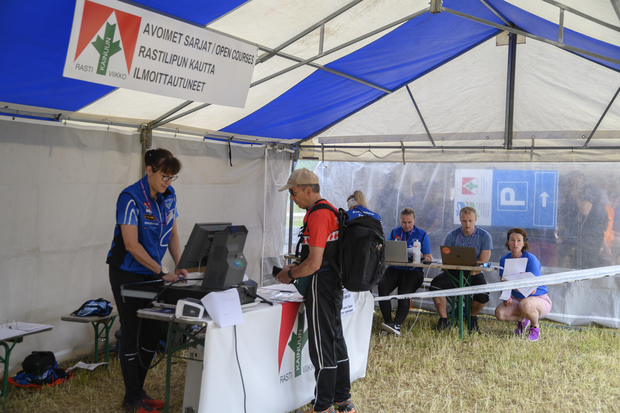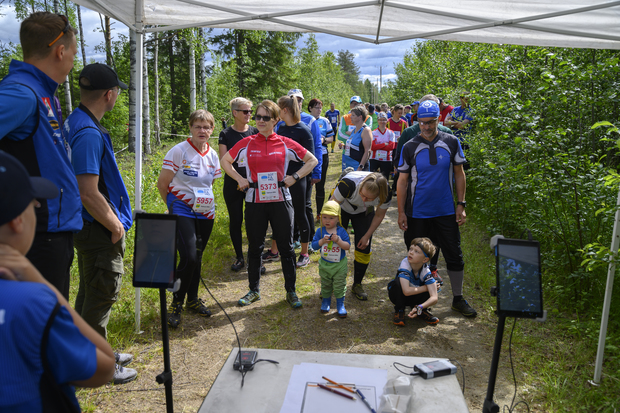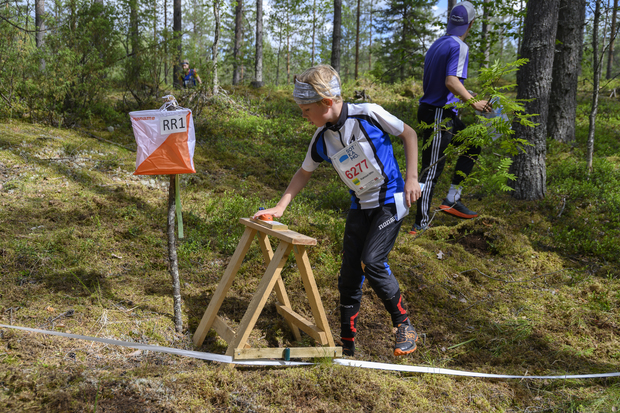 2) Entry and registration into Kainuu O-Week open courses (open orienteering / recreational orienteering)
We recommend pre-registration when the participation fees are lower than on-site at the event.

 

Pre-registration into Kainuu O Week open courses
Sign up for Kainuu O Week open courses from here 
Advance registration for the whole week is possible until June 10, 2024 at reduced prices. Pre-registration for individual days is possible at on-site prices. The form is open until July 5, 2024.
Entry periods are as follows:
by 30th November 2023 at 23.59
by 29th February 2024 at 23.59
by 31st May 2024 at 23.59
by 10th June 2024 at 23.59
during 10th June - 5th July 2024 (on-site participation fees)
Instructions for the Navisport service:
Open the registration form
Fill in your information in the form
Under "Osakilpailut" (competition days) select the competitions you are registering for. If you register for the whole week, select all four competitions.
Under "Maksukategoriat" (payment categories) select the payment method. Paytrail's payment methods are used for online payment (online banks, card payment, mobile payment and invoice and partial payment).
After entering the information in the form, select "Hyväksy ilmoittautuminen" (Accept registration), after which the service will be redirected to Paytrail's payment service, if you have chosen online payment as the payment method.
If you want to pay with sport benefit, see the payment instructions in this file.
Notice! Get familiar with our Terms of cancellation and changes.


You can register more than one person through the form at the same time by selecting "Lisää toinen ilmoittautuminen" (Add another registration) at the end of the form before you accept the form's registration.


You can check the registration on the start lists.
Payment methods for pre-registration
Online bank (all Finnish banks)
Card payment (Visa, Visa Electron ja Mastercard)
Mobile payment (MobilePay, Pivo and Siirto App)
Invoice and installment (Walley, Jousto and OP Lasku)
Sport benevit (ePassi-payment, Edenred mobile payment, SmartumPay, Smartum's cultural and sport vouchers, Tyky-voucher and Tyky+voucher)
If you have any problems in registration or questions regarding registration contact info@rastiviikko.fi.

Registration on-site at the event into Kainuu O-Week open courses
In the competition centre at the Open Courses info tent durint the whole week of 30 June -5 July 2024.
On-site registration is possible by using this registration form. Registration form is open from 10th June to 5th July 2024. Register and pay your participation easily in the registration form before entering the event. In the pre-registration section, you will find instructions for registering with the Navisport service.
Sign up for Kainuu O Week open courses from here
Participation can be paid by
Cash, card (credit/debit)
Smartum voucher, Tyky voucher, Tyky+ voucher
Edenred card payment
ePassi payment, SmartumPay and Edenred mobile payment
Ask the payment instructions for the sport benefit payments in advance from info@rastiviikko.fi or on-site at the Open Courses info.

By registrating into the event the participant accepts the event's Privacy Policy documents: event register Privacy Notice and marketing register Privacy Notice.